2018 Retirement Trends to Watch
In-plan spending strategies becoming more important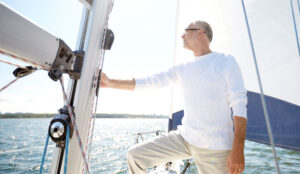 Among retirement industry trends to watch in 2018, along with how to save money in a 401(k) plan and other retirement accounts, is how to spend those savings.
A retirement industry think-tank expects a growing number of plan sponsors and industry stakeholders to evaluate retirement income solutions and de-accumulation strategies for DC plans. The expectation is that, with the growing impact on the workforce of an aging population, increased emphasis will be placed on the distribution of plan assets.
In-plan retirement income solutions will likely continue to evolve. The goal is to provide retirement plan participants with greater flexibility in how their plan assets are distributed to them. The Institutional Retirement Income Council (IRIC) believes such in-plan retirement income solutions will become a greater component of employer-sponsored financial well-being programs and that spending components should increase retirement readiness among employees.
Federal government provides guidance to offset fiduciary concerns in innovation
With the discussion of retirement income solutions as a backdrop, there is concern that innovation in these products, as well as alternative investments, could be stifled in 2018 by concerns about fiduciary risk. Some consultants may hesitate to propose innovative products to their plan sponsor clients, out of concerns about litigation. However, the U.S. Department of Labor and the Treasury Department have provided helpful fiduciary guidance that may help plan sponsors add retirement income strategies to their plans. And, legislation has been proposed that should continue to have a similar effect in supporting lifetime income options.
Another trend to watch, of course, is the impact of the new tax law. IRIC's position is that the changes will likely provide additional savings opportunities for plan participants, and that it creates an ideal opportunity to re-think Roth features. Participants can likely benefit from additional education about Roth and how these accounts may affect their retirement readiness.